You may be wondering, "Why Should We Try Rowe Sprinkler Systems? We already have a good relationship with our fire safety contractor?"
Rowe is large enough to perform, yet small enough to care.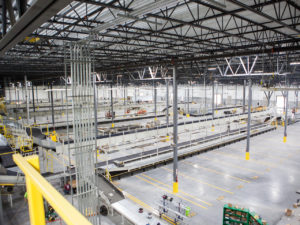 Rowe has the technical resources and experience to handle large projects and is also flexible enough to address smaller customer requirements on an individualized basis. We adjust quickly and accurately to changes that occur throughout any build or design. Management works directly with system designers, technicians, and craftsmen so projects are individually monitored and quality is closely monitored. Rowe's overhead is also more controlled than a large company, which lowers costs for our customers. Finally, the personal relationship with our customers is always valued, ensuring mutual success based upon the quality, security, and price of our work. Rowe always works as a partner to your business.