As a full-scale design and build contractor, Rowe provides our customers with an extensive understanding and knowledge of the applicable fire protections codes as they apply to their specific building needs. Rowe prescribes the most accurate and efficient protection whether you are retrofitting a manufacturing facility, expanding a medical facility, our building a warehouse. Rowe's capability in meeting design requirements can reduce the scope of work, which can put money back in your business.
As a company, Rowe uses the latest in computer software to perform system layouts and calculations. We provide the following design services:
• Extensive Knowledge of NFPA and FM Requirements
• NICET Certified Design Staff
• BIM (Building Information Modeling)
• Hydraulic Calculations
• Fabrication Lists
• Coordination with Other Trades
• Coordination with AHJ and Insurance Companies
• Permitting Issues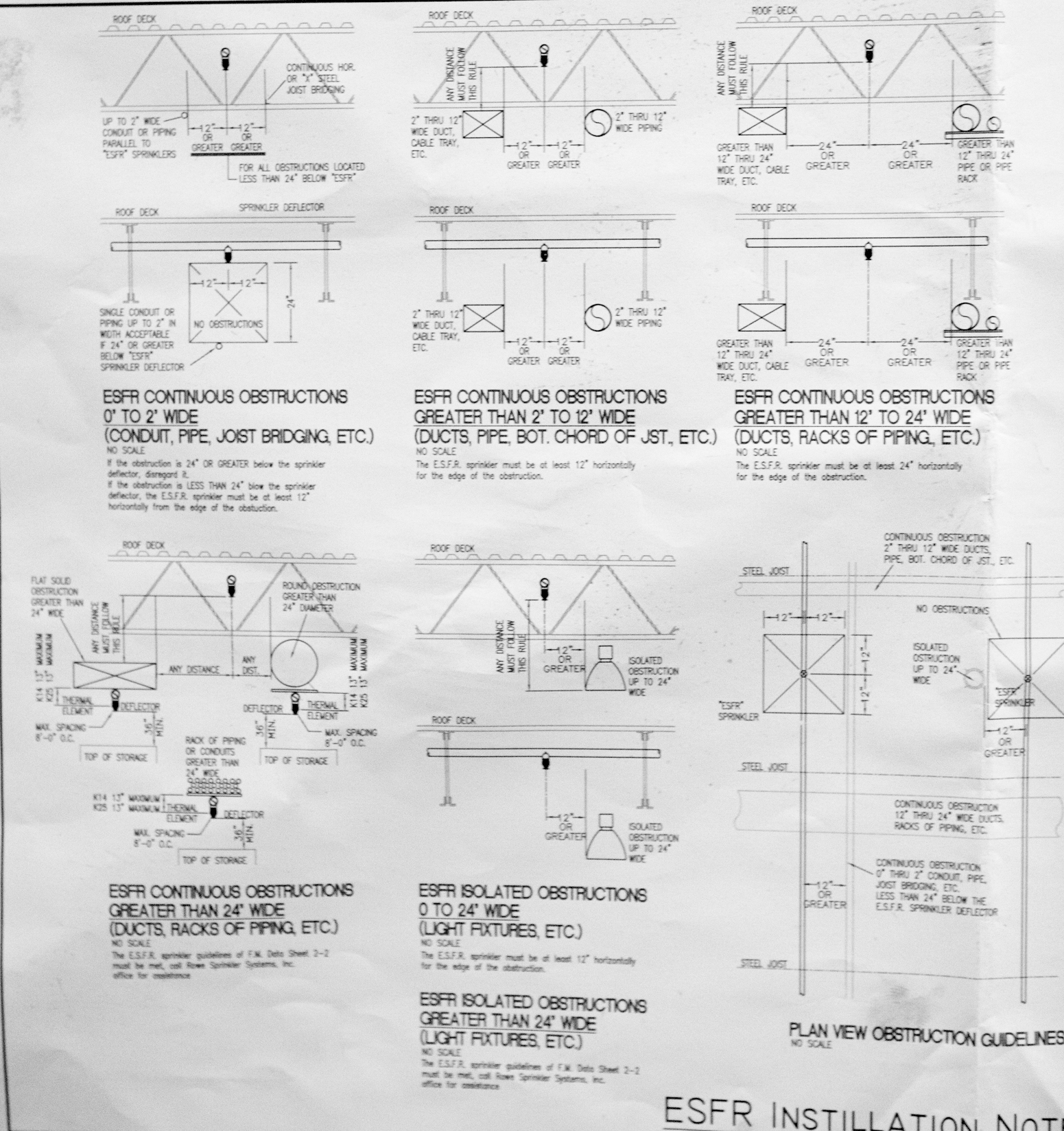 Our NICET certified team meets with clients, assesses project applications, and recommends multiple options, including an "optimal solution" depending on insurance requirements, water supply conditions, and building usage. Rowe's team ensures that you have the right application and will take the time to explain the reasoning and how your assets are best protected.
We submit completed CAD drawings to you and/or your contractors for coordination. If necessary, we submit the designs to your insurance company or authority having jurisdiction for approval. As experts in the industry, we are always willing to represent you when necessary. You can count on our team of trained designers to handle any project from simple residential applications to your large and complex industrial under conveyor system. 
When you choose a fire protection company, it is critical that they understand both the design portion of the project as well as the build side In order to comply with local regulations and insurance requirements. Even if you are contracting on a plan-and-spec basis, Rowe's design knowledge can be a sizable benefit to the construction process.