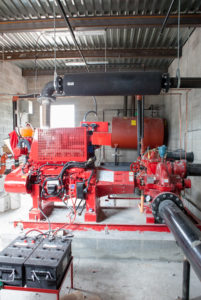 Rowe has over 20 years of experience in design and build construction projects and also service and inspection. Rowe is responsible for multi-million dollar projects and also provides inspections and service for small natural gas power generation facilities, hospitals, and colleges. No job is too big or too small and Rowe will always offer the most competitively priced solutions.
Rowe's inspections utilize "Building Reports", the most respected web based compliance platform which ensures that our inspections are the most trusted in the industry. Your company will be provided with an up-to-date inventory of all devices, bar coded and identifiable and all reports are code compliant, accurate, available immediately and continue to be accessible on the web.
We welcome any opportunity to become an extension of your company's construction and/or maintenance team.  Rowe focuses on growth by forming lasting and mutually beneficial relationships.
Learn more about our capabilities and areas of expertise by visiting the pages below.